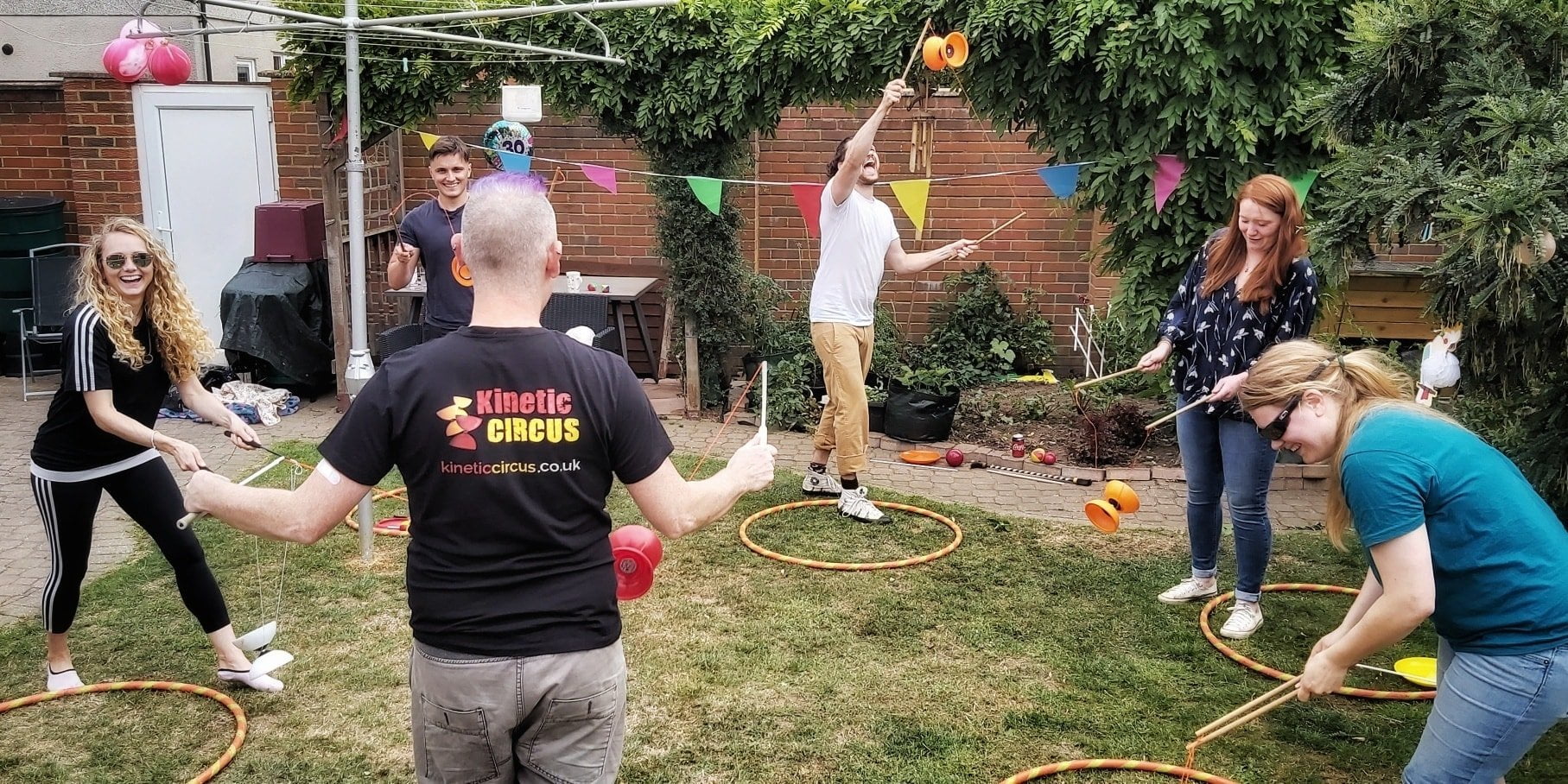 During these difficult times, we wanted to let you know how Kinetic Circus is adapting to enable us to keep providing entertainment and circus tuition during the crisis.
During the national lockdown we are currently offering:
Some things we are currently offering are:
We have loads of great tutorial videos on our website too, so why not learn something right now? Pop on over to the circus tutorials section of the site and get going: there's a really useful tutorial on how to make your own juggling balls at home in the tutorials section too!
Stay safe,
Paul