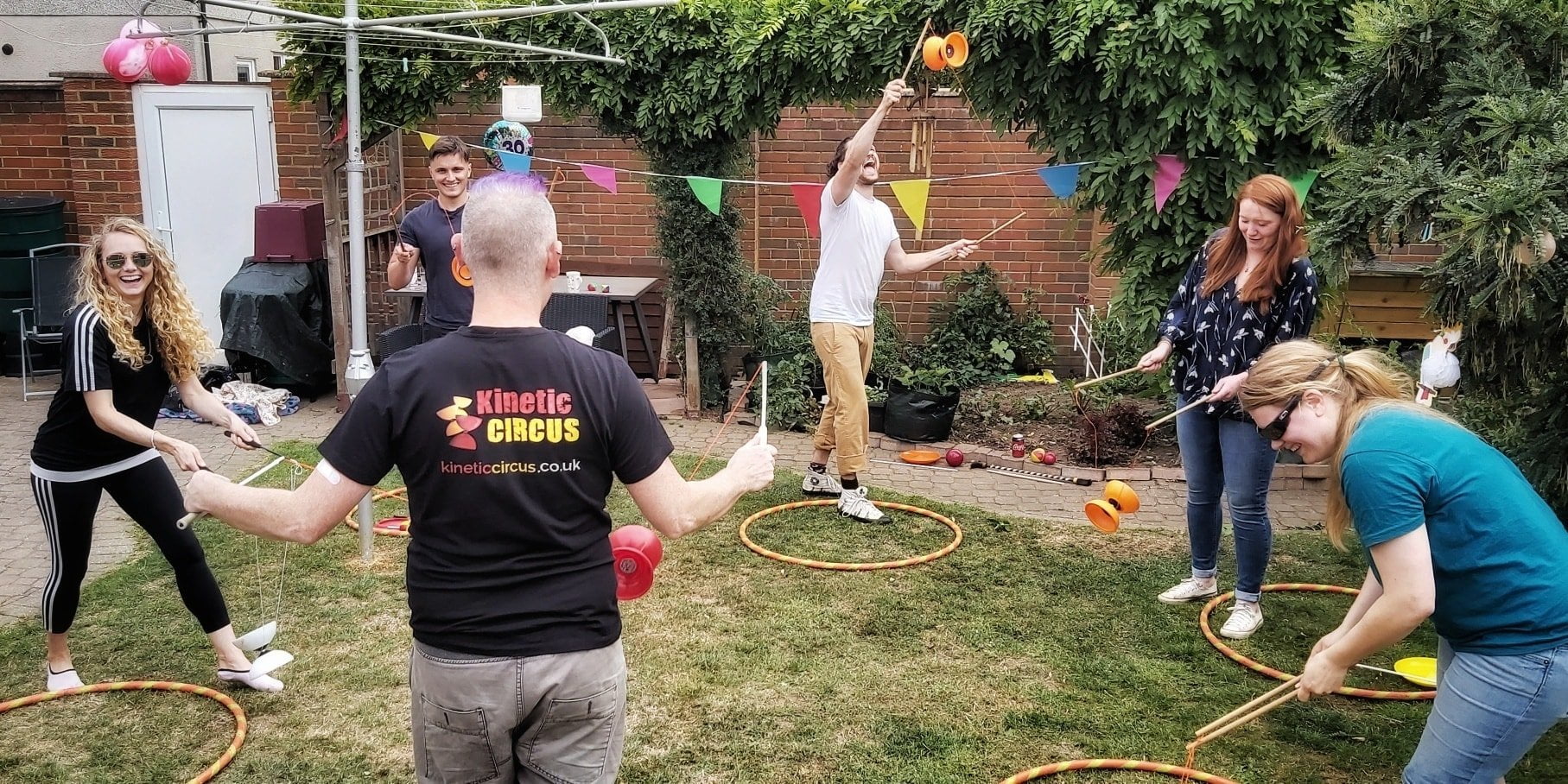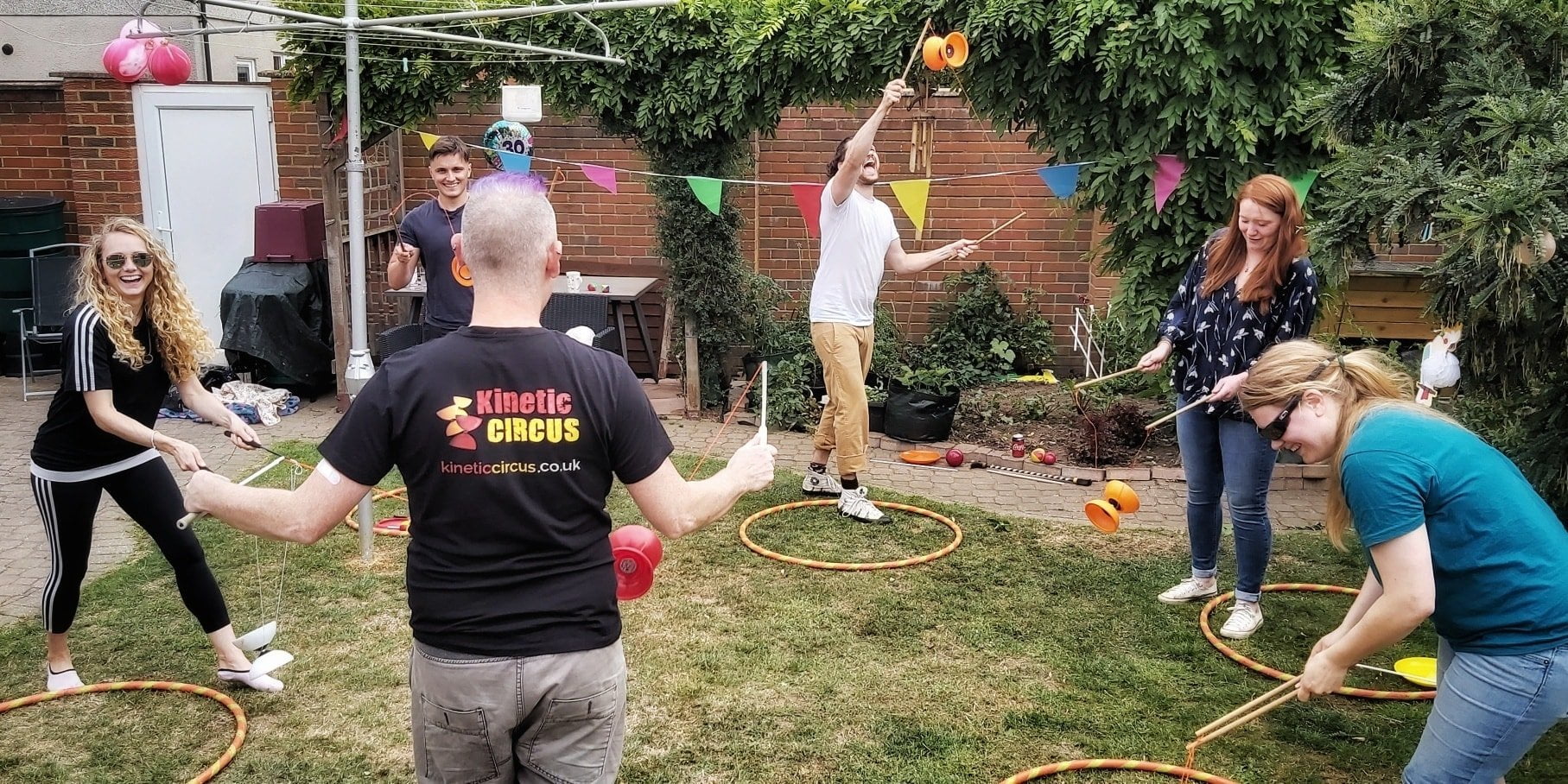 During these difficult times, we wanted to let you know how Kinetic Circus is adapting to enable us to keep providing entertainment and circus tuition during the crisis.
We are offering a number of online workshops, classes and party options and with the slight relaxing of the lockdown restrictions, we can now offer small, outdoor, socially-distanced parties and shows too!
Some of the things we are currently offering are:
We have loads of great tutorial videos on our website too, so why not learn something right now? Pop on over to the circus tutorials section of the site and get going: there's a really useful tutorial on how to make your own juggling balls at home in the tutorials section too!
You can still have a birthday party show and workshop just with a few less guests. Socially distanced birthday parties are run outside and cater for three guests, the birthday boy or girl and either Mum or Dad and of course Paul Incredible! Every child will get to use their own pack of equipment and take part but with extra room to swing their arms around!
On a more serious note, all of the equipment used is cleaned before and after using anti viral and bacterial spray. We do this every session to ensure we are doing everything we can to reduce the spread of COVID19.
Of course you can still book Paul Incredible to come and perform in your garden for any special events coming up too, enquire for details.
Stay safe,
Paul