Circus for Events and Parties
Entertainment and workshops for events and circus parties in Kent and surrounding areas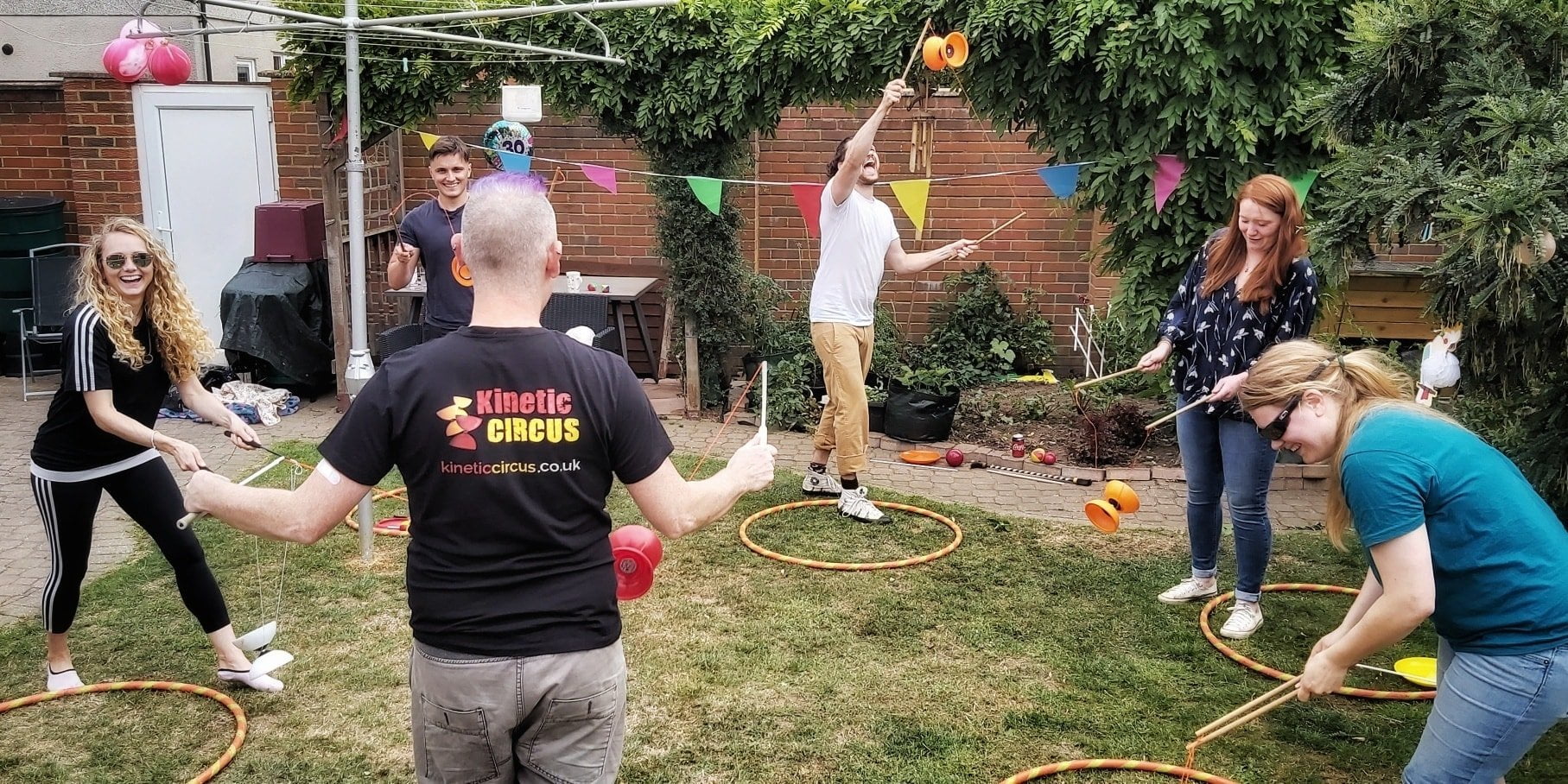 Kinetic Circus can provide you with circus entertainment and workshops for your event or party! Keep your guests entertained with a circus workshop area where they get to play with juggling equipment and learn new tricks from Paul or be amazed by his deft feats of balance, juggling and magic as an entertainer! From street shows to fetes, cabaret to theatre, children's birthdays to weddings, walkabout performances and static shows, get in touch to book a performer for your event now! Make your party one to remember and give your guests something brilliant to do during the day.
Circus Skills Workshops in Kent and South East London area
Brighten up your event with a fully interactive circus area where everyone can come in and try circus skills like juggling, contact juggling and spinning plates. Workshops can either have a structured format where you can schedule each one in to your program of events, or a drop in session that runs throughout your event.